Product description
AEROSARAYAKU. Air Transport Service in the Ecuadorian Amazon.
The community enterprise of air transport (passengers and cargo) AERO SARAYAKU, in the Ecuadorian Amazon is owned by TAIJASARUTA (Kichwa Original People of Sarayaku).
AERO SARAYAKU operates as a provider of the air taxi service (cargo and passenger charter flights) from its main base at the "Río Amazonas" Airport in Shell, Pastaza in the Ecuadorian Amazon and has as its destination more than 200 runways deep in the Amazon jungle.
Aero Sarayaku's proposal is to be a viable option that strengthens the sustainable development in air transport in the Ecuadorian Amazon and that through responsible tourism promote prosperity for the indigenous nationalities of Ecuador; as well as being a alternative for the protection of the Amazon forest against the threats of extractivism and the advancement of highways.
Aero Sarayaku offers the following services
Transport of cargo and passengers (emergency flights)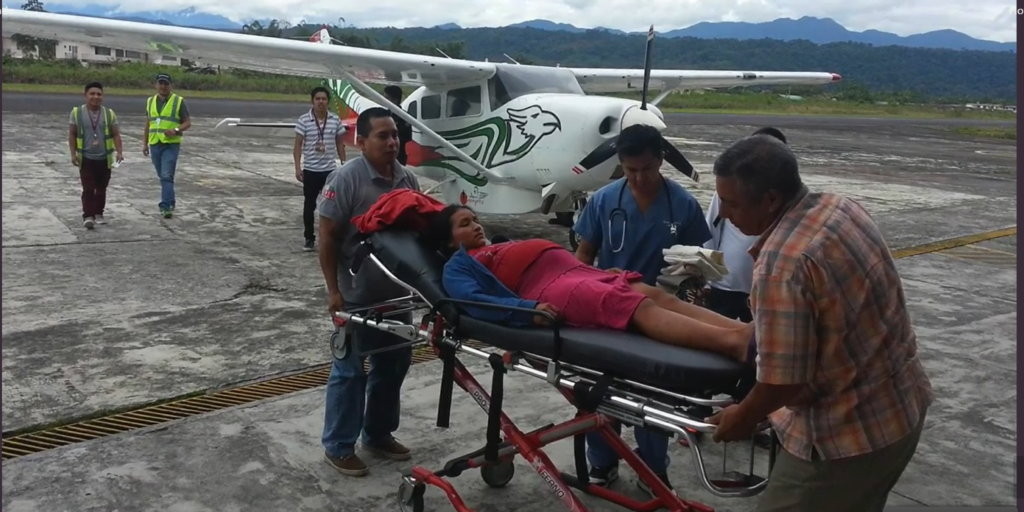 Humanitarian flights and passenger evacuation (emergency flights)
Tourist and landscape overflights in the Ecuadorian Amazon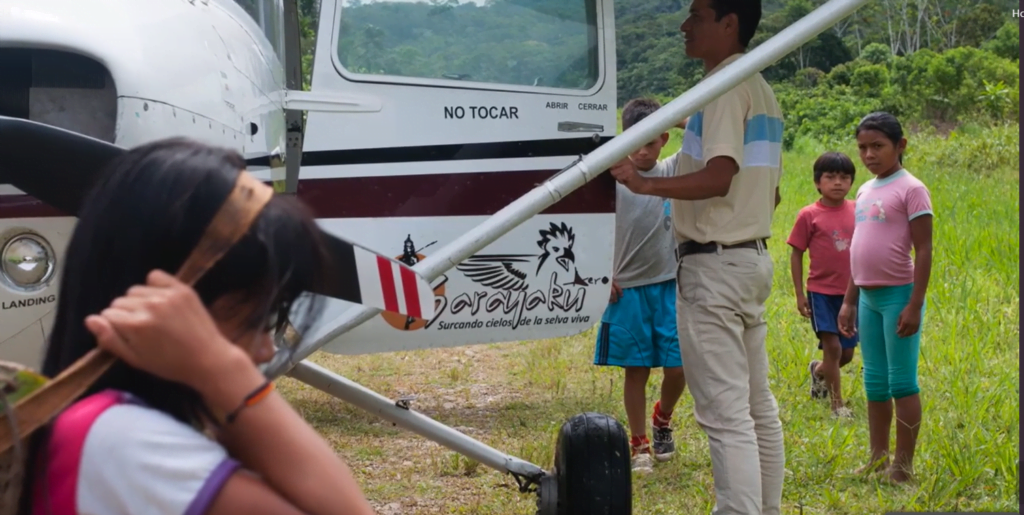 Agreements with public and private organizations and institutions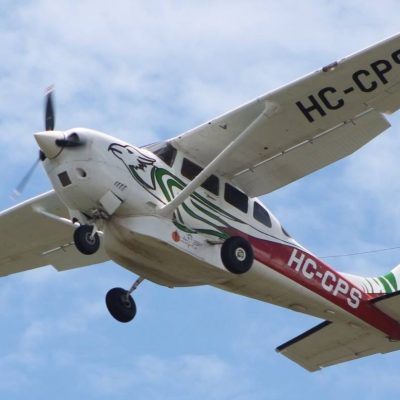 Training and exchanges in aeronautical learning and instruction and aircraft maintenance.
AeroSarayaku's social focus
The focus of Aero Sarayaku to community and social service complements its environmental aspect. Thanks to Aero Sarayaku, the transport of people, goods and services air ambulance benefit to 7 indigenous nationalities in the amazon ecuadorian
The people who collaborate with Aero Sarayaku stand out for their experience and knowledge of the Amazon Region, the cultural and social reality of the area, piloting, aircraft maintenance and aeronautical management.
Contact AeroSarayaku through their website to know more details about the destinations, frequencies and flight options.
You can also visit the official information from the page of the TAIJASARUTA at Sarayaku.org
Fly with AeroSarayaku.
Your best option for air transportation in the Ecuadorian Amazon.
Discover more Conscious Ecuador options in the amazon