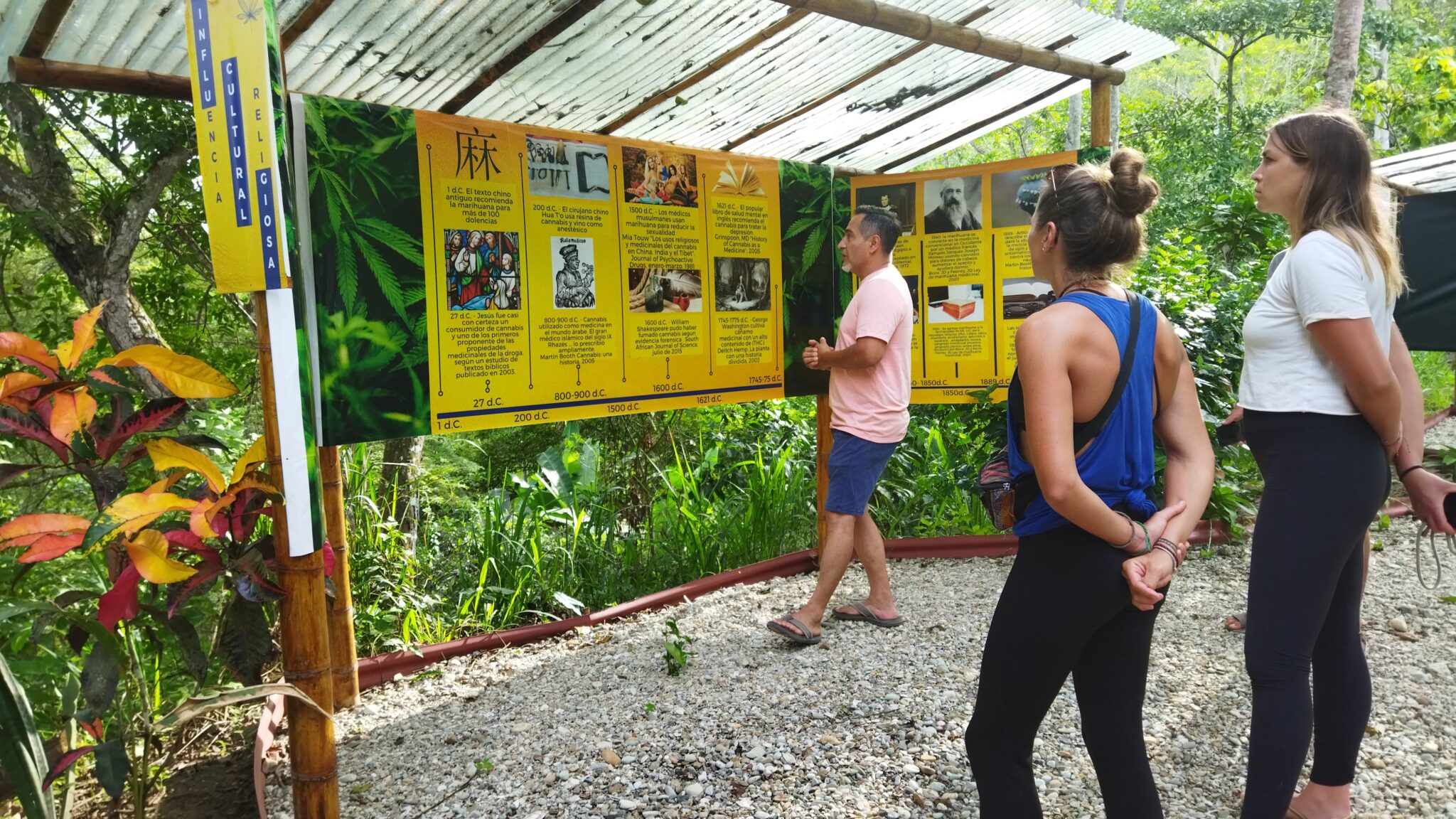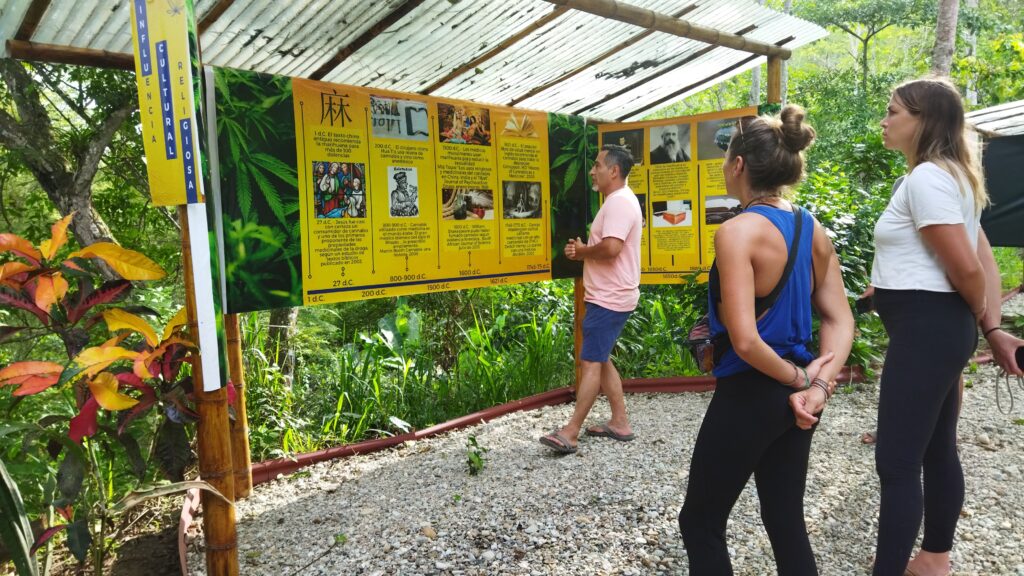 Cannabis Museum and Integral Cannabis Center "Santa Cann" (Cannabis products)
Welcome to the Santa Cann Cannabis Museum and Integral Cannabis Center in Manglaralto, it is a unique place where you can immerse yourself in the fascinating history and therapeutic potential of the cannabis plant.
Santa Cann, part of the renowned Ecuadorian company VidaCann, is dedicated to the research and production of non-psychoactive cannabis biomass that are used in the production of high-quality medical cannabis products for industrial purposes. Our focus is on CBD, one of the most beneficial compounds in this wonderful plant.
One of the main attractions in Santa Cann is our Cannabis Museum, an experiential outdoor experience that invites you to explore the history and evolution of the cannabis plant. Through an interactive exhibition, you will be able to learn about the traditional and modern uses of the plant, as well as explore its future possibilities as a sustainable resource for the well-being of humans and the planet.
As part of the experience in our Comprehensive Cannabis Center, we offer you a wide range of medical cannabis products in our store; where you can find medical cannabis products for both human and animal use, and for external and internal use. Our commitment to quality and safety leads us to offer imported and national products, made with broad-spectrum and full-spectrum extracts.
In our online store, you can easily purchase medical cannabis products and make shipments to any part of Ecuador. Plus, we offer free shipping on purchases over $100. Our goal is to make medical cannabis products accessible to those looking for natural and effective options for their well-being.
In addition to visiting the Museum and the product store, at Santa Cann we also offer a variety of healthy food and drinks at Soluna Sanctuary, the space that houses our facilities. You can also enjoy therapeutic massage sessions that use oils with medicinal cannabis, providing a relaxing and rejuvenating experience.
As part of our commitment to sustainable development and the expansion of the cannabis industry in Ecuador, we have established a strategic alliance with Best Hemp Ecuador. Through this collaboration, we work to strengthen the cultivation of industrial and medicinal cannabis at the level of small and medium producers, fostering the growth of the industry and promoting access to high-quality products.
At Santa Cann, we also offer the possibility of acquiring cannabis plants for home cultivation, providing all the necessary documentation in accordance with the cannabis legislation in Ecuador. This way, you can grow your own medicine at home safely and legally.
Come and discover the exciting world of cannabis at the Santa Cann Cannabis Museum and Integral Cannabis Center in Manglaralto.